Hi, I would like to combine my two favorites games by making my character in Skyrim wearing Ezio's robes from Assassin's Creed II along with a sword. I have found one on steamworkshop but the textures of the outfit are very low and the outfit contains some glitches.
I don't mind if it's one piece or two (chest and head) instead of a complete set (helmet, chest, gloves and boots). I just want the textures to be good and the outfit to be correctly shown in the inventory.
I'm willing to pay for that service but I'm from France (you may have notice that english is not my mothertongue) and I haven't already send money abroad so I don't know how we could deal with it. 
The outfit (In the game the boots are later acquired) :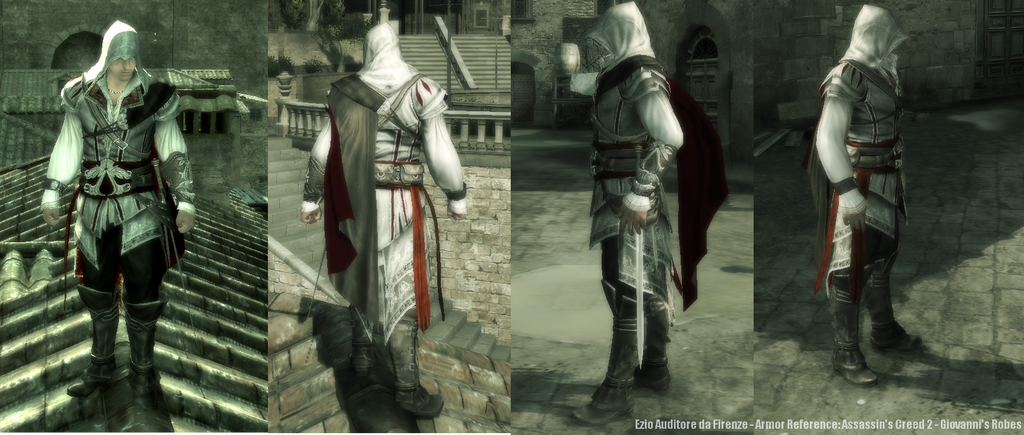 Edited by Reckstill, 01 December 2021 - 08:11 PM.