Hello everyone. 
I'd like to ask for guidance on creating a mod I want.
Stardew Valley is one of the greatest farming sim games I've ever played.
However, I always hate that the dialogue box covers half of the screen while leaving a huge blank space under the text like this.
Also, I'd like to use full-body portrait in this game as well.
So, I'd like to remake the dialogue box and portrait template to look like this.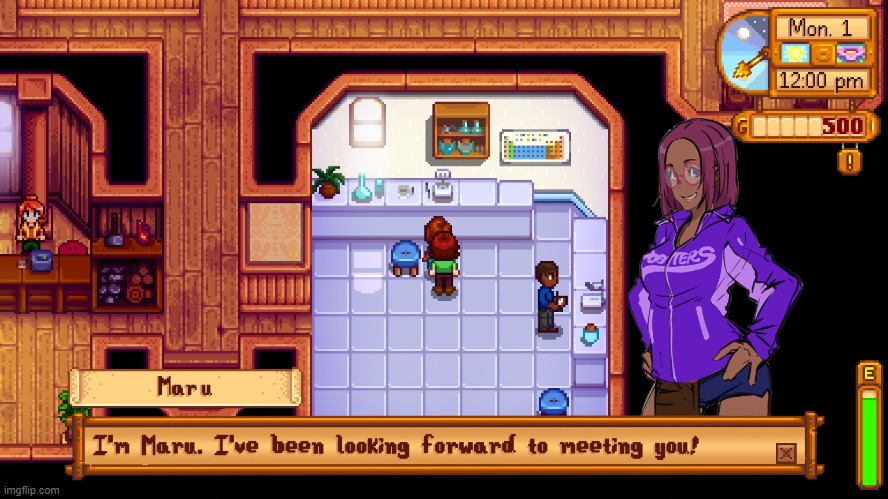 [*The character art is an edited version from Butcha-U's original character and only used as placeholder for this sample.]
Unfortunately, I have no background on coding and don't know where to start.
I tried looking up the mod wiki and source code in github, yet still have no idea what to do.
So, I'd like to ask for guidance on how to code this new template so that anyone can use full-body portrait they prefer freely as well.
And in the case that I should commission professional modder to make this mod instead of asking for free guidance,
please inform me the commission rate that's appropriate for the task.
Thank you very much.