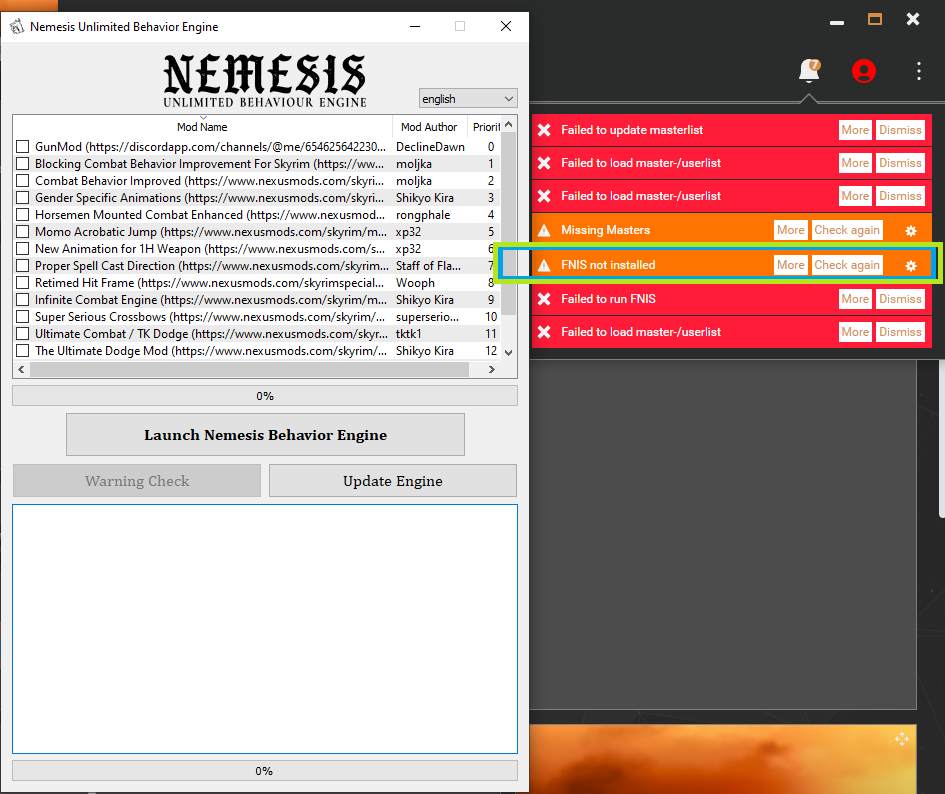 Help... i installed skyrim today and fnis.esp was in plugins, now i installed 300 mods and tested skyrim 5min and quit, then i wanted to test animations but nemesis always generates ABSOLUTLY NOTHING result is 0. I have it in the data folder.
C:\SteamLibrary\steamapps\common\Skyrim Special Edition\Data
I added nemesis as tool to vortex and ran it but not workin.
Why does vortex say fnis not installed and failed to run fnis on top right? How to fix?