here some reasonable settings for nice LOD as a short guide or checklist:
(some settings can maybe lowered if you use dyndolod)
performance changes are related to your hw. make a copy of your ini settings before testing!
skyrim.ini

[Display]
fLightLODMaxStartFade=32768.0 (max. depends on ugrids setting)

[General]
uGridstoload=7 (noticable performance impact, much more visual fidelity and lesser object pop ups. in my opinion worth it and in the meantime my standard setup for sse and fo4. no stability problems for me at all but use it on your own risk, higher ugrids like 9 or 11 are possible but not reasonable due stability issues with quests and other game and mod related triggering)

[Grass]
iMaxGrassTypesPerTexure=20
iMinGrassSize=50 (lower number=denser grass and also more perfomance impact)

skyrimprefs.ini
[Display]
fLightLODStartFade=32768.0000  (max.  depends on ugrids setting)


[General]
uLargeRefLODGridSize=23     ;13,15...25 (higer number=more perfomance impact, enhances grids terrain LOD detail, but not trees)

[TerrainManager] (higer number=more perfomance impact)
fTreeLoadDistance=192000.0000
fBlockMaximumDistance=360000.0000
fBlockLevel1Distance=150000.0000
fBlockLevel0Distance=90000.0000
fSplitDistanceMult=1.8000

[Trees]
bRenderSkinnedTrees=1
uiMaxSkinnedTreesToRender=96 (or even higher)

[Grass]
fGrassStartFadeDistance=28500.0000   (max. depends on ugridstoload, performance impact)  
fGrassMaxStartFadeDistance=28500.0000
fGrassMinStartFadeDistance=400.0000

[LOD]
fLODFadeOutMultObjects=40.0000 (performance impact, lowering settings means reducing the distance lod objects are still visible)
fLODFadeOutMultItems=6.0000
fLODFadeOutMultActors=12.0000
here you can compare the results in a landscape collection using these settings:
https://www.nexusmod...n/images/163535
the forgotten vale with the mod naaslaarum - this snapshot is also taken with the above settings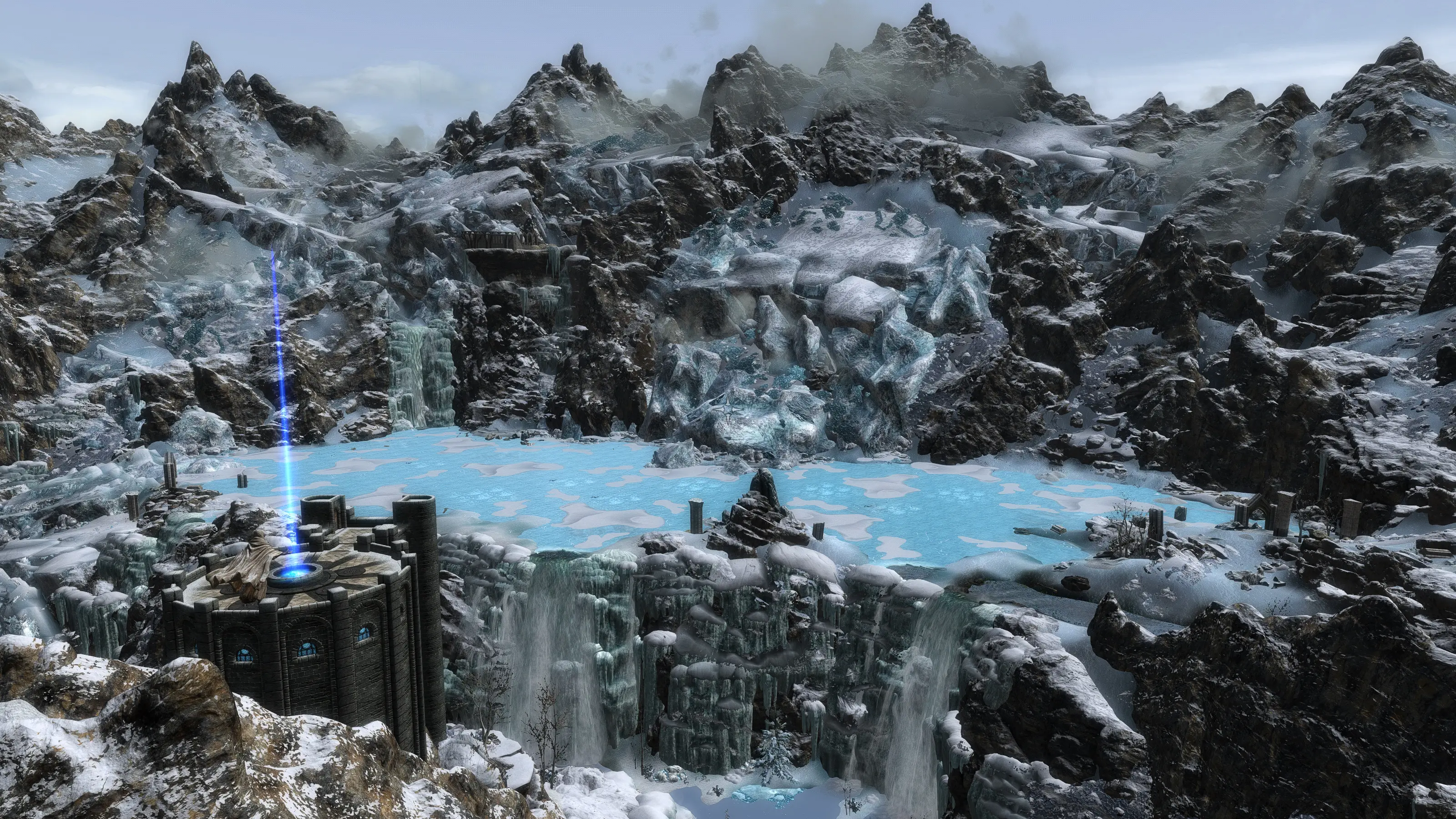 thank you for reading, your experiences and suggestions!