The mod is released!
Only as alpha though, lol.
Here: http://www.nexusmods...im/mods/73461/?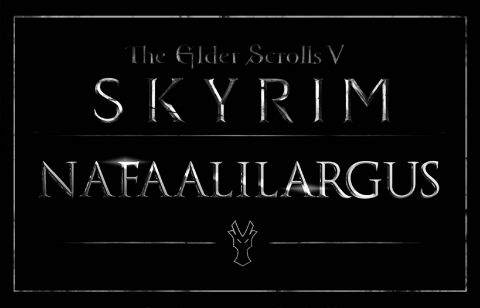 About the mod:
So I was watching these videos about rumors on a new DLC called "Redguard", however not so long after Bethesda announced that they'll no longer make any DLCs for this game, many people were disappointed and so was I.
A couple of months after, I got the bright idea of actually doing what those rumors said the DLC was going to be, a DLC-like mod that takes place in the island of Stros M'kai, with an all new story quest line and many more side and misc quests.
I was going back and forth with this but my friends told me that I shouldn't just quit working on it, I should rather go to here, The Nexus, and approach the people with this and see what'll happen. So this is it, my approach.
So hoping that I'd get enough support, and seeing as this is a fairly medium sized mod I shouldn't need too many people and those who will help wouldn't suffer much from "too much work".
While I know this approach might be bad since English isn't my native language, and I can't put a good and interesting paragraph, but here goes nothing:
List of things to do:
1- The worldspace - 90% done, need to finish up N'gasta's isle and LOD generation.
2- Interiors - Only done 1 interior, the city jail. Will slowly make more as I progress the Main quest.
3- Quests - Starting with main then side then misc.
4-Factions and NPCs - Including the new creatures (Goblins, wolves, Yokudan spirits, Nafaalilargus etc.).  Not focused much on these, expect for the ones that are required for the Main quest.
5- Voice acting - After finishing the main quests at least and fully testing them
6- Polishing
**Currently working on/ Need help with:**
Need help with:
*New custom meshes 
*LOD generation
*Main Quest Scripting
*Interior design
**New Creatures
**New Armor/Weapons
**New minerals/misc stuff
**Voice Acting
*Red stuff are higher priority than **Orange stuff.
 
The Story:
Screenshots of current progress
Credits (So far):
DJD2010 - Landscape editing and story writing
Ga-Knomboe Boy - Tree meshes and textures used from his modder's resource 
Meo3000 - Tent meshes used from his modder's resource
Tamira - Tree meshes and textures used from his modder's resource
ChickenDownUnder - Harvestables used from his modder's resource
SMK team - City Meshes
Edited by DJD2010, 13 February 2016 - 12:57 PM.