Hello!
I love fighting dragons! It's so much fun! Especially with the Dragon Soul Relinquishment mod. But the problem is they come so rarely. I even installed the Most Dragons mod that increases the chance of dragons ecounters, but it's still not enough for me.
So here is my idea: The Dragonborn stands in a field. Draws his (or hers) sword (or axe, or magic, or bow) then shouts an insult so insulting, that dragons simply cannot resist to answer it (by trying to kill you).
So it's basicly a shout that summons an ENEMY dragon.
An idea to further enchance the mod: Dragon notoriety level. If you insult them a lot of times the chance of summoning 2 or more dragons increases.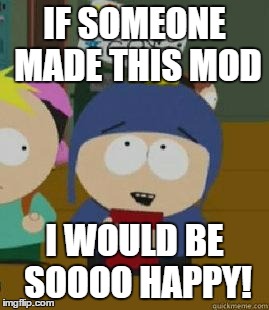 Sorry for my bad english!
Edited by Progre555, 10 September 2015 - 08:50 AM.