I wish for a UK version of the minutemen, who are now british. This would be retextures and possibly some other changes (especially to freedom radio)
Flags:
Do you have a flag? No Flag no country!
So I would also love to see the Minutemen flag changed the the Union Jack (British flag).
Freedom Radio changed:
The radio station has had a UK twist and has had a number of tracks come in to fit its new British style, my suggestions are below.
1-British Grenadiers March: https://youtu.be/OIVSpY8xY9I
2-Rule Britannia: https://youtu.be/yHNfvJc99YY
3-God save the Queen: https://youtu.be/tN9EC3Gy6Nk
4-Jerusalem: https://youtu.be/MKRHWT6xdEU
5-Pomp and Circumstance: https://youtu.be/bBp1OBPmRIQ
6-Scotland the Brave: https://youtu.be/PSH0eRKq1lE
7-Men of Harlech: https://youtu.be/K8ft371DLlo
8-Amazing Grace: https://youtu.be/ZYGtXcDRoi0
Pictures: 
Change the pictures you can build in settlements to be more well.....classical.
Uniform:
Another thing would be to change all the minutemen clothing to spawn as the same when the game populates it with Minutemen so they look more uniformed. There is a mod which retextures Prestons uniform to be red. A retexture like this or perhaps a complete new armour set for the British Minutemen would be amazing. I thought of a possible change to make them all use hunting rifles with bayonets, but that's just my preference. Also replace prestons stupid hat with the general's hat, so all redcoats would have the general's hat and then red uniform.
http://www.nexusmods...ut4/mods/3436/?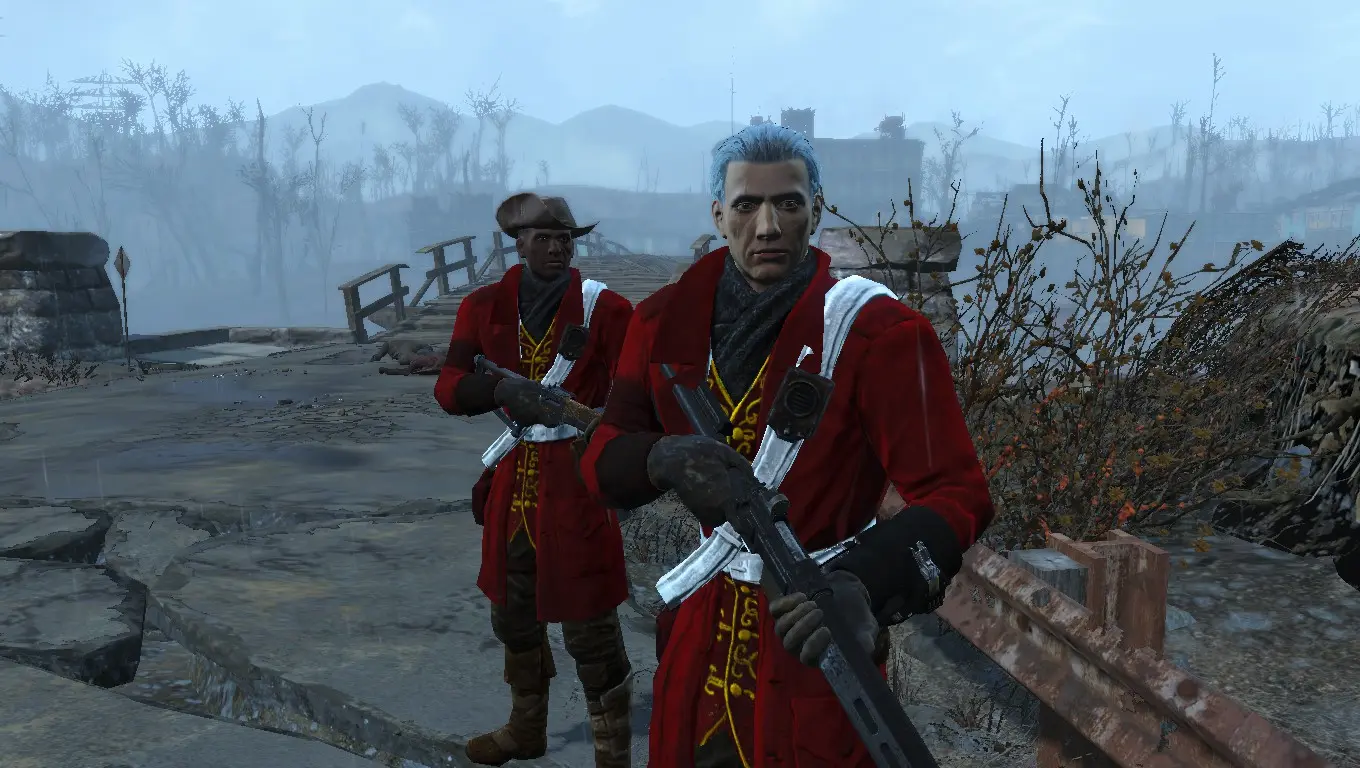 Edited by Spenbro, 05 December 2015 - 10:26 AM.