To make a long story short, I've got a fix and I'm going to share it with you.
I've been back in the waste land for about a month and after a couple of weeks of playing vanilla I started modding my character, and that's when the neck seam became intolerable. 
I tried everything I could think of with textures and failed.  But it wasn't a total loss because it got me thinking.  If I couldn't fix it maybe I could move it so it wouldn't be so visible.  Higher up on the neck and under the chin might work so that's what I set out to do.
Here is what I did in pictures - easier to explain and understand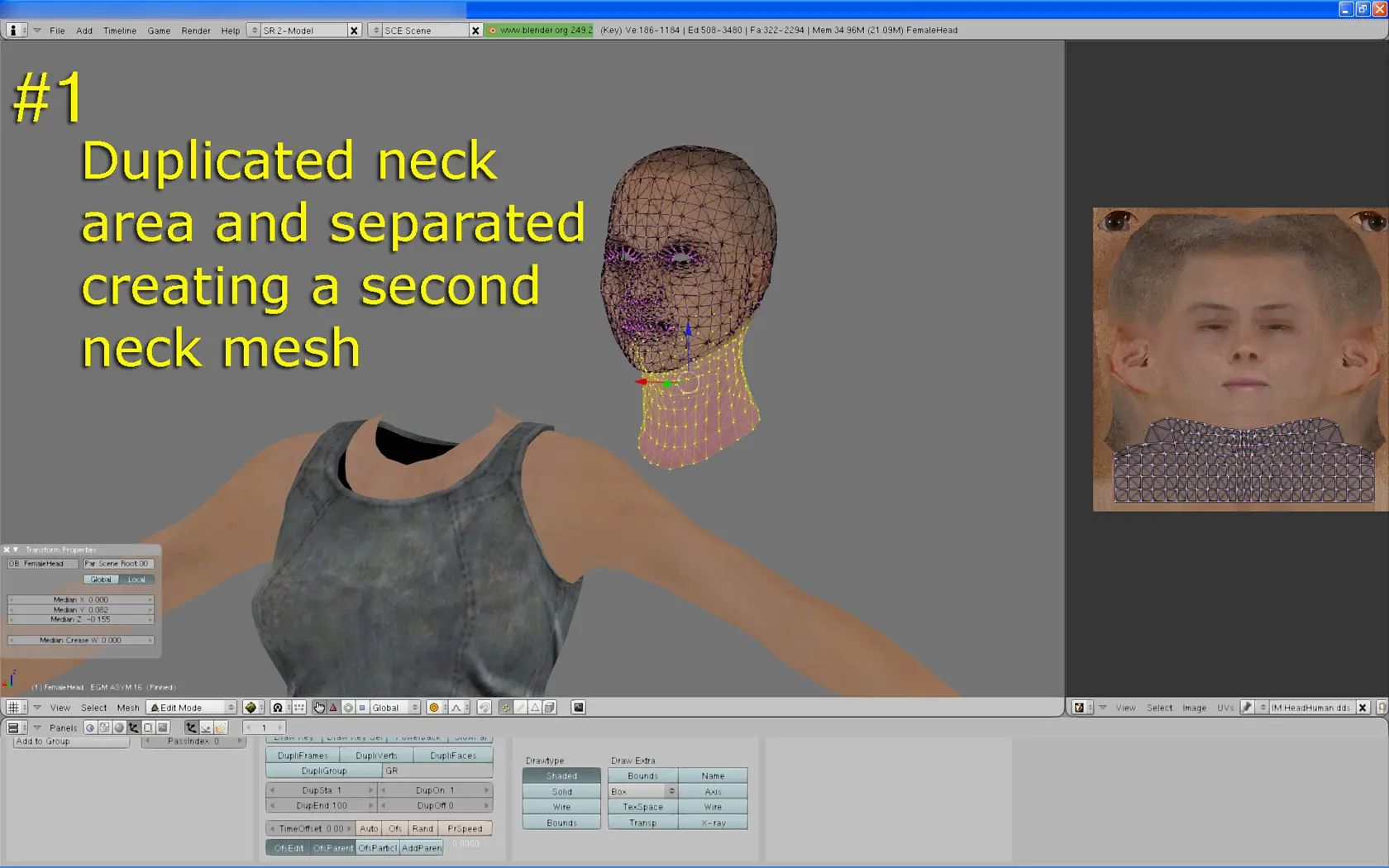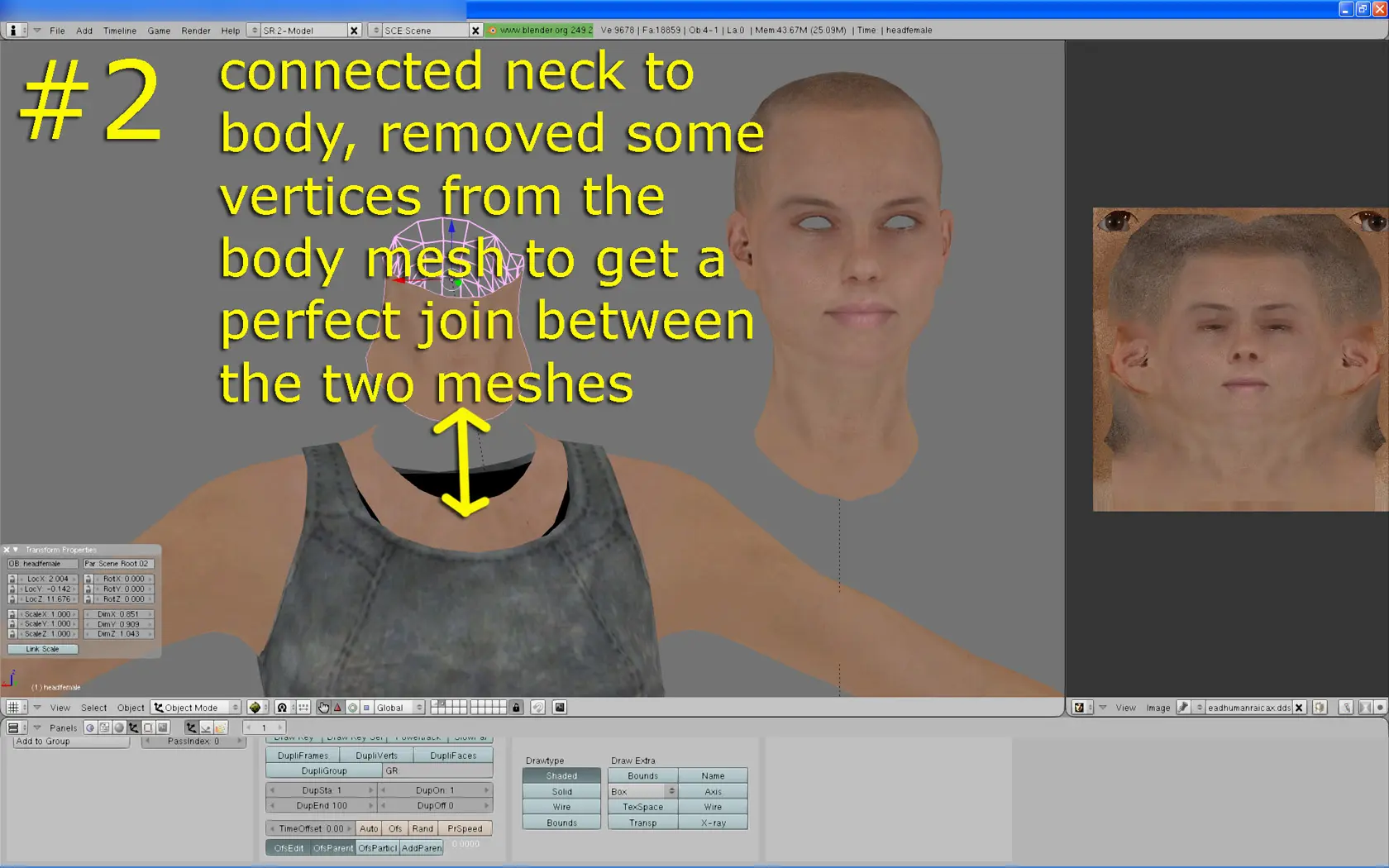 a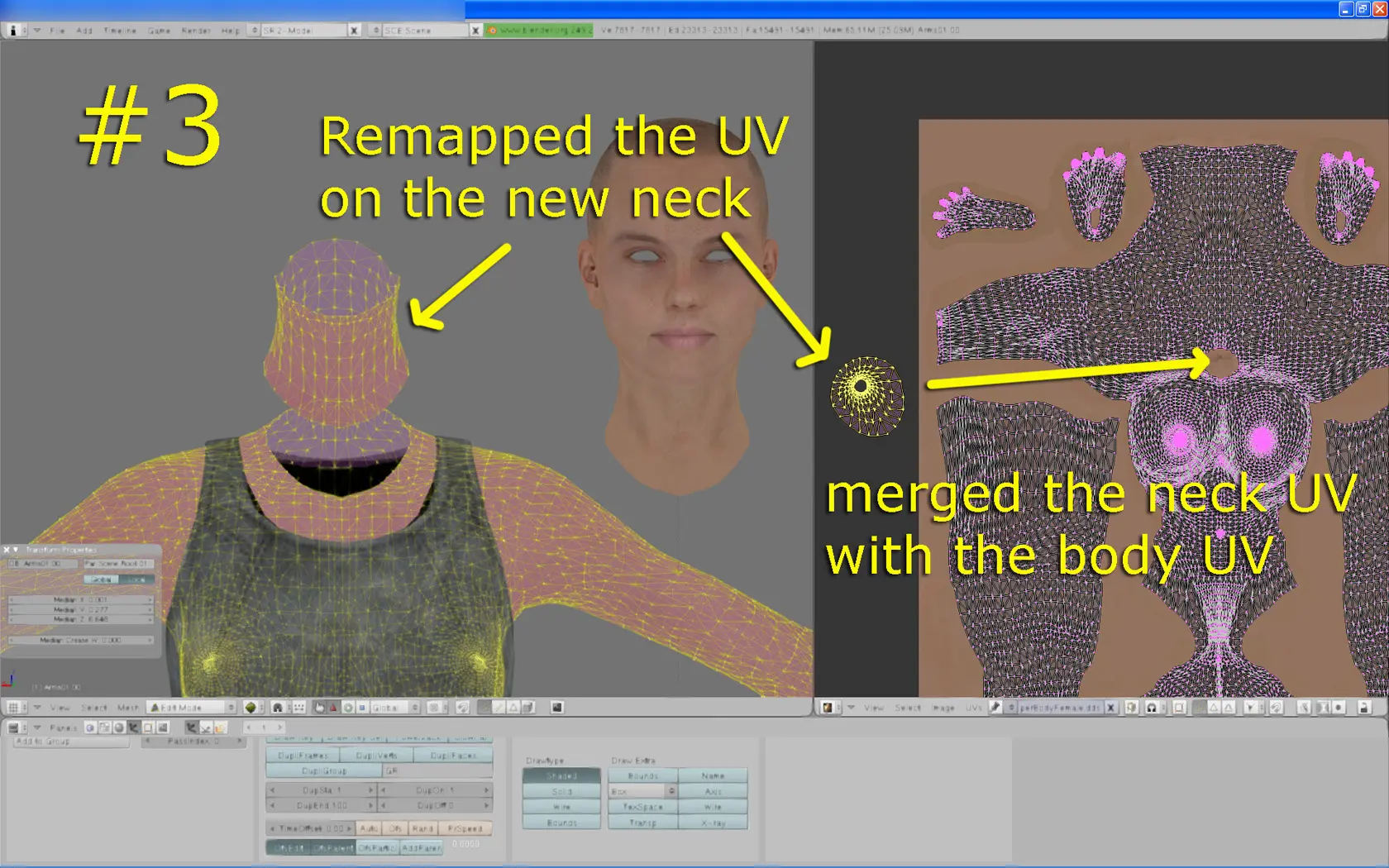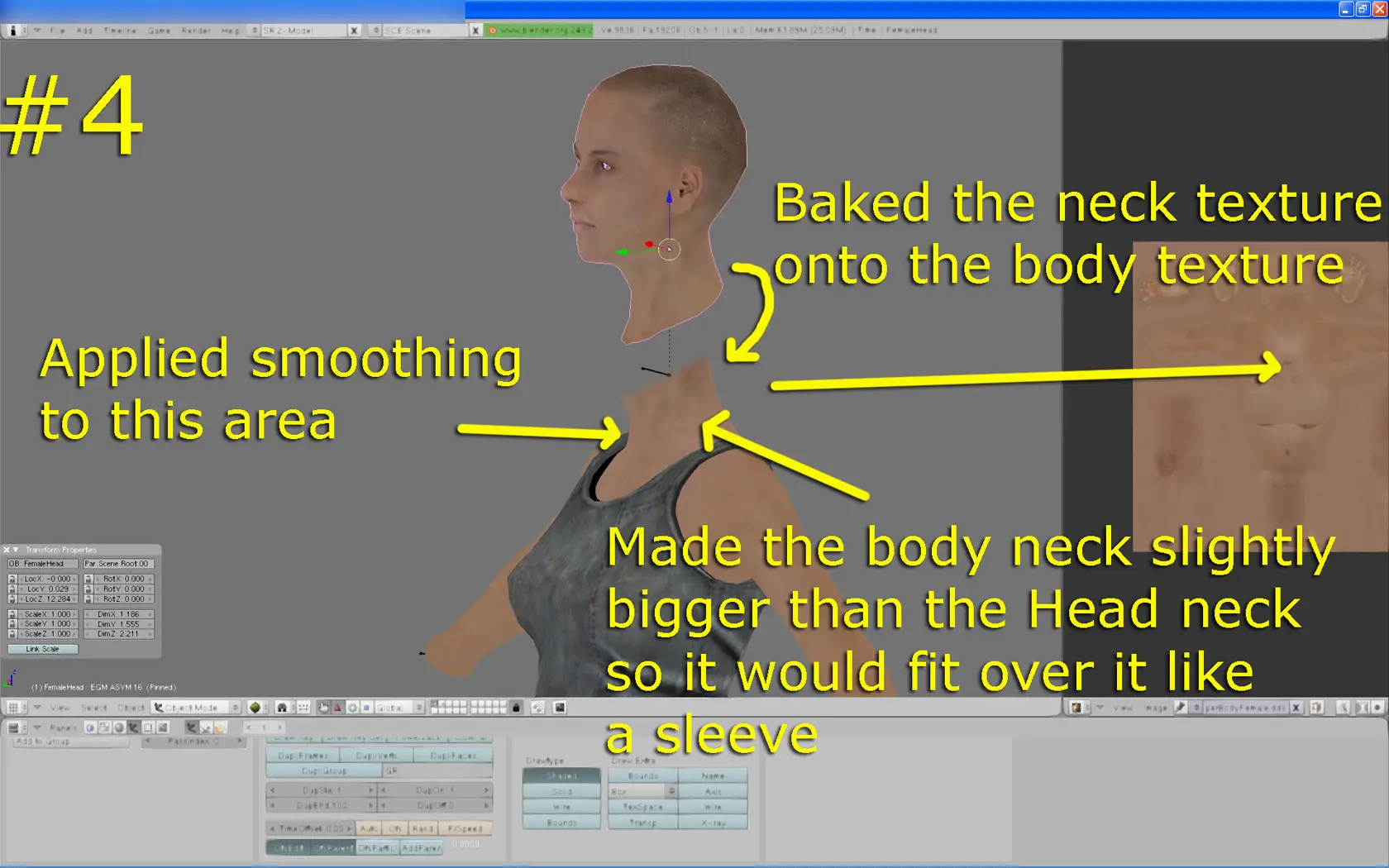 I also created an egm file for the new body mesh in the hope that the new neck area would morph with the head mesh in chargen but that was a failure.  I know the egm works because I tested it in blender but the game will not use it.  To compensate for that I added an alpha channel to the body texture and feathered the area around the top of the neck and that worked nicely to conceal the join.
The problem here is compatibility. which I will be trying to improve.   This is essentially a new body mod (derivative of the Type3-Slim, I call it the T3-Eliminator)   and is not compatible with any other clothing or armor mod.  Also, because of the alpha channel on the texture, using the texture on any other body part nif that does not have alpha properties causes shadowing problems, so this will not play nicely with other armor or clothing mods at this time unless they are converted.
None of this is a problem for me in my game, currently playing a custom race that has exclusive use of the new texture and mesh and some mashup outfits of my own doing , and anything I want to make work I can make work.  Obviously this would not be the case for most other people who might want to use this.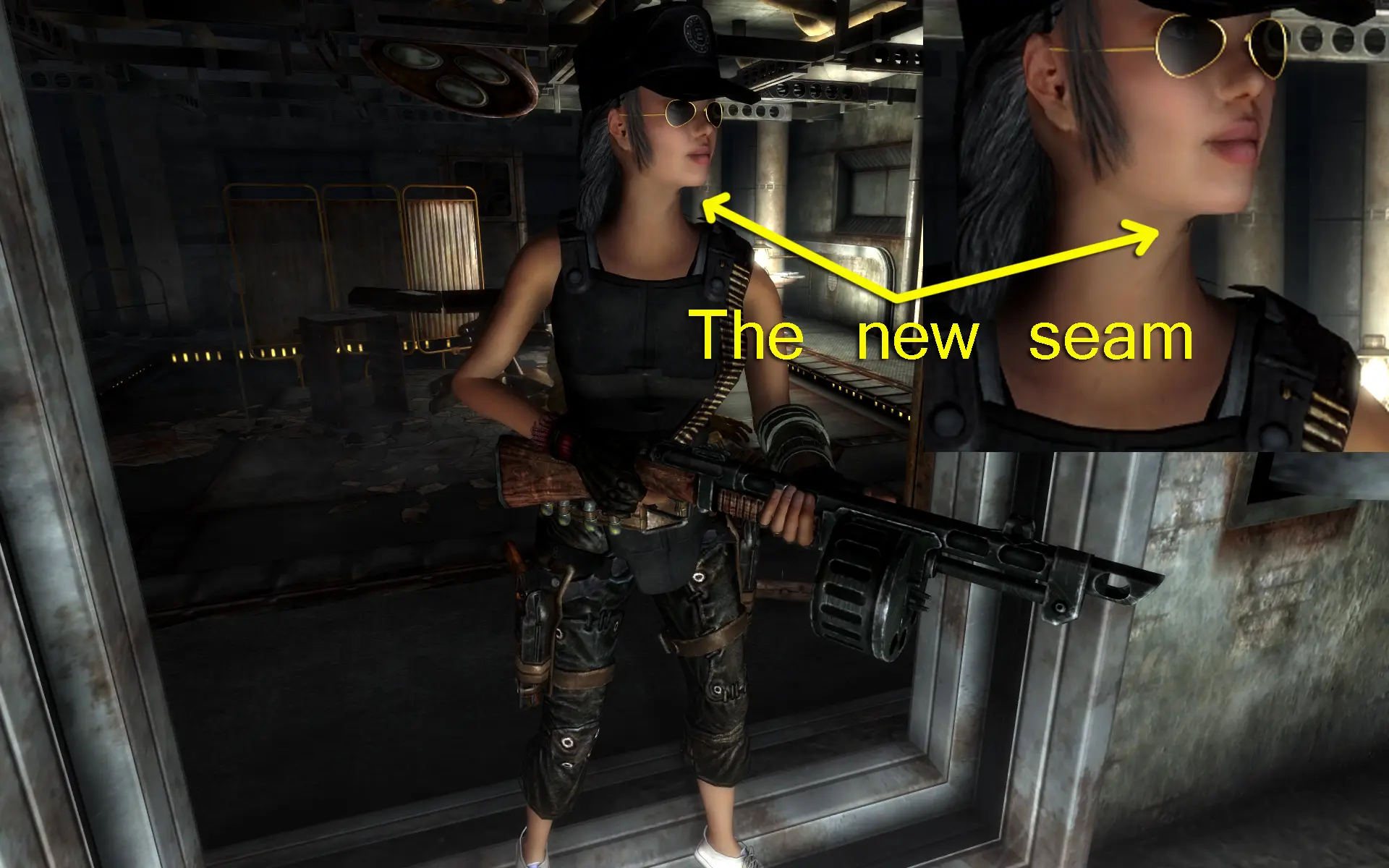 It still has a seam as you can see, but you have to look for it to find it, so not so immersion breaking.
I never wanted to release a body mod and I still don't.  And I know that at this time with so few people still here this really makes no sense.  However, I will be converting all the vanilla clothing and armor for my own use, and when I've got it done I may as well release it all, and I could provide a modder's resource pac with a selection of body parts for easy conversions in nifskope, and I could do a tutorial explaining how to do that.
For now what I am going to do in the next few days is put together and release a demo version of this for anyone who wants to test it out.  I'll set it up as a custom race so it won't overwrite any other files.  I will include all meshes and textures I'm currently using so you can see exactly how it works.
Of course if you know your way around the Geck and have any skills with Nifskope or blender or 3dmax you will be able to use the meshes and textures I give you and maybe do a few of your own conversions and make your version of the demo more playable.  That will be up to you… it will be posted as a resource.
If you've got any thoughts on this I'm listening.
I wonder if anyone will read this... it's so quiet in here.