With the closing down of the Bioware forums, the progress of the creatures I was working on has not been updated for a long time.
So here's a quick summary of the current WIP:
octopus: fully rigged, textured, idle and walk (or rather swim) animations done. All other animations still need to be done.
cyclops (thanks for IAmDeathComeForThee for sharing the model): fully rigged and animated, all textures (thanks for Semper and Tchos for the advice on the specular map) done. Not yet released because of some vertices still needing to be better weighted.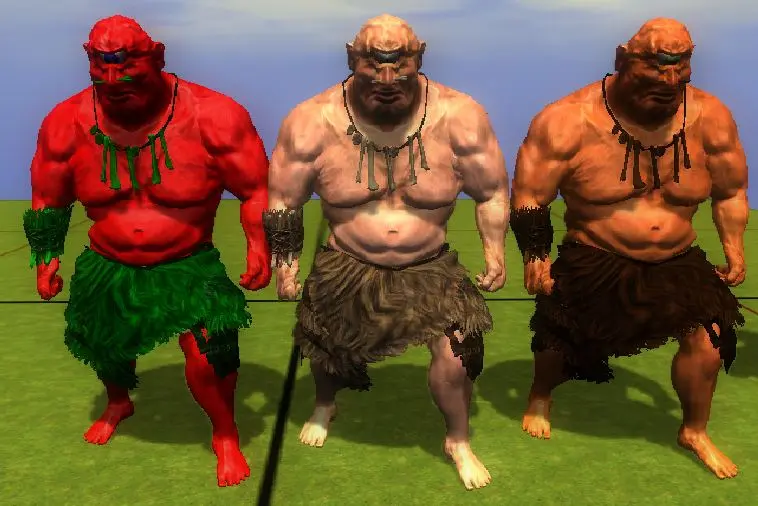 medusa: still trying to see if the head can be considered an animated weapon (that way I won't have to do all the animations and be able to reuse the P_HHF set).
dragons: the NWN series is fully ported. I didn't like the walk on two legs for a dragon, so made a variant walking on four legs (as is the case in NWN2 by the way). I also made a third set with a better texture and a more detailed mesh. For this third pack, the dodge and parry animations are still missing (hence the non-release of my version of the dragons, which by the way also includes a skeleton dragon - both as a creature and a placeable - and the set of heads: blue, black, red, green, white, brass, silver, copper, gold, bronze, prismatic). I also included the dragon faerie for the wyrmlings.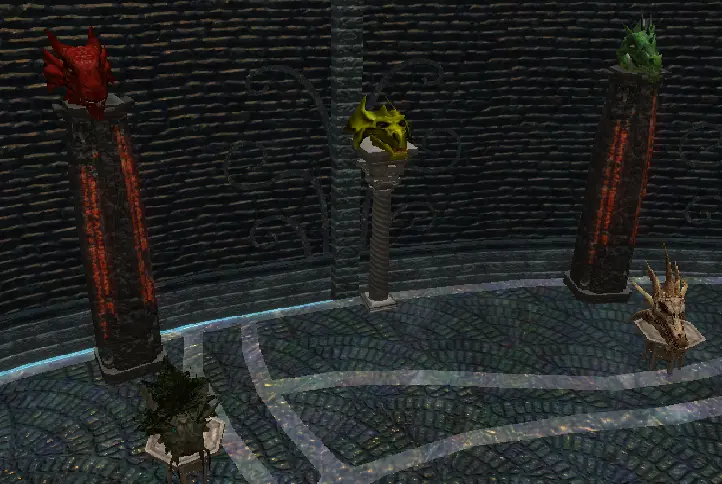 golems: flesh golem and demon golem are half done (contrary to the dragons though, the golems have been released one by one, when ready, so you can already get the bone golem, adamantine golem, mithral golem.
cockatrice: just the mesh is done...
green slaad: fully rigged and textured, idle animation. Same status as the octopus: apart from "Idle", all animations are missing.
mounted characters (riders on horses): same status as the octopus and the green slaad.
Edited by 4760, 13 September 2016 - 09:34 pm.