I can log into the forums just fine (obviously) but I'm having trouble logging into nexusmods.com/skyrim. I've been having this problem for the past week. The login token for my NMM works just fine, however. Whenever I try to log into the Skyrim mods section, I get this error:
Error
The site has run in to a problem, please look at the error message below...
You have entered an incorrect username or password.
Sometimes it will work (sorta) but I can't download anything. I just get a rectangle whenever I try.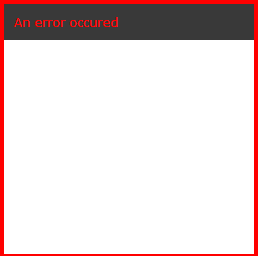 Even as I write this post, when I tried to post it, it gave me THIS error:

Fixes I've tried:
IE, Firefox, Chrome

Disabling extensions

Clearing cache and hard refreshes

Changing my password

Cursing at my screen for having to type this post 3 ****ing times now.
This is seriously getting frustrating! Anyone else having these problems?
EDIT: Wow, it finally posted! Halp!!
Edited by Knayru, 25 August 2017 - 06:52 AM.