Hey! I've finally found a Red Sonja armor faithful to the original. I'd use it in any decent RPG game, but there's a big problem. The "author" claims its his own work for Warband!!!?! It's very out of place. She's just far more superior than anythig for that game.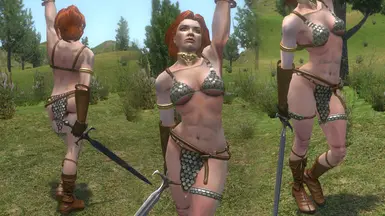 If someone knows where it is from, PLEASE let me know!!! I'm a great fan of the character, but I can't stand that ugly wargame with no lore and nothing.
Edited by tsoda96, 22 August 2018 - 04:38 AM.