So, there was this villain in the Commonwealth named Dr. Evil, or something, and he built this machine that allowed him to strap down two of whatever--a death claw and a human, a rad roach and Danse...whatever--pull a lever, and presto!

Now, A sounds and acts like B and vice-versa. That's right, now, Preston runs around in tattered rags, roaring like a death claw (but with none of the strength, alas for him--ha ha!) while that death claw, righteously pissed at his body being used for such experimentation by the BOS, will rip a mini gun off a flying BOS vertibird and proceed to open a can of whoop-ass on you for this crime against nature, you sicko.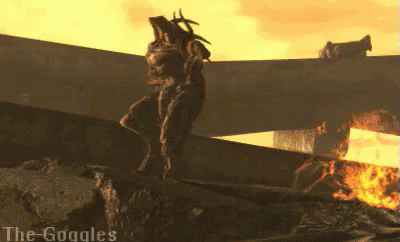 *sigh* Sit your ass down, Preston! It wasn't that great of a shot!

So, I'm thinking there'd be a little scripting with this mod, but the only thing the machine would do is hot-swap (is that possible?) behavior files, even if you have to force a refresh via load screen. Where there is a will, there is a way. Bethesda said that vehicles couldn't be implemented in the game...hold my beer while I peel out on my raider quad bike and do some wicked donuts.

The lever would be the activator to trigger the script, which would then swap behavior and voice files with whatever you put in cage A and B. Once you acquire the plans, you can build one from the workshop in all your settlements. I can't be the only one who thinks it would be hilarious to have Preston hostile towards you as his voice comes out of a death claw...