Ok the moment you involve Microsoft windows, things change in the approaches.
your system ram cap is some how maxing out, don't worry...I'll explain this.
Standby memory is taking up needed resources while and during game play, that means some other applications are  also running when the game launches, where it should not be doing so.
I'll link you into  some minor bug fixing pages that show you exactly how to do things.
this is what Standby memory is.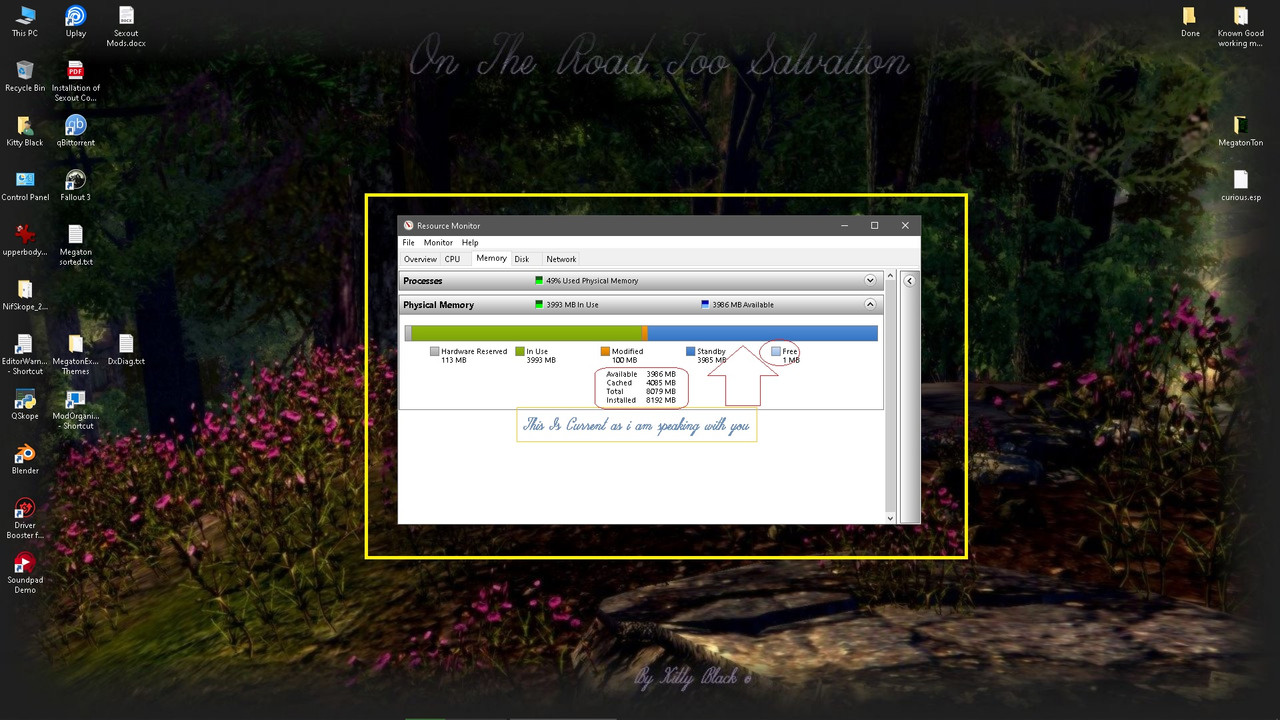 Now understand, this is not even a good thing.
when any program exceeds the allocated ram , the processes fail.
now the instructions I am turning you onto , you must follow to the (T)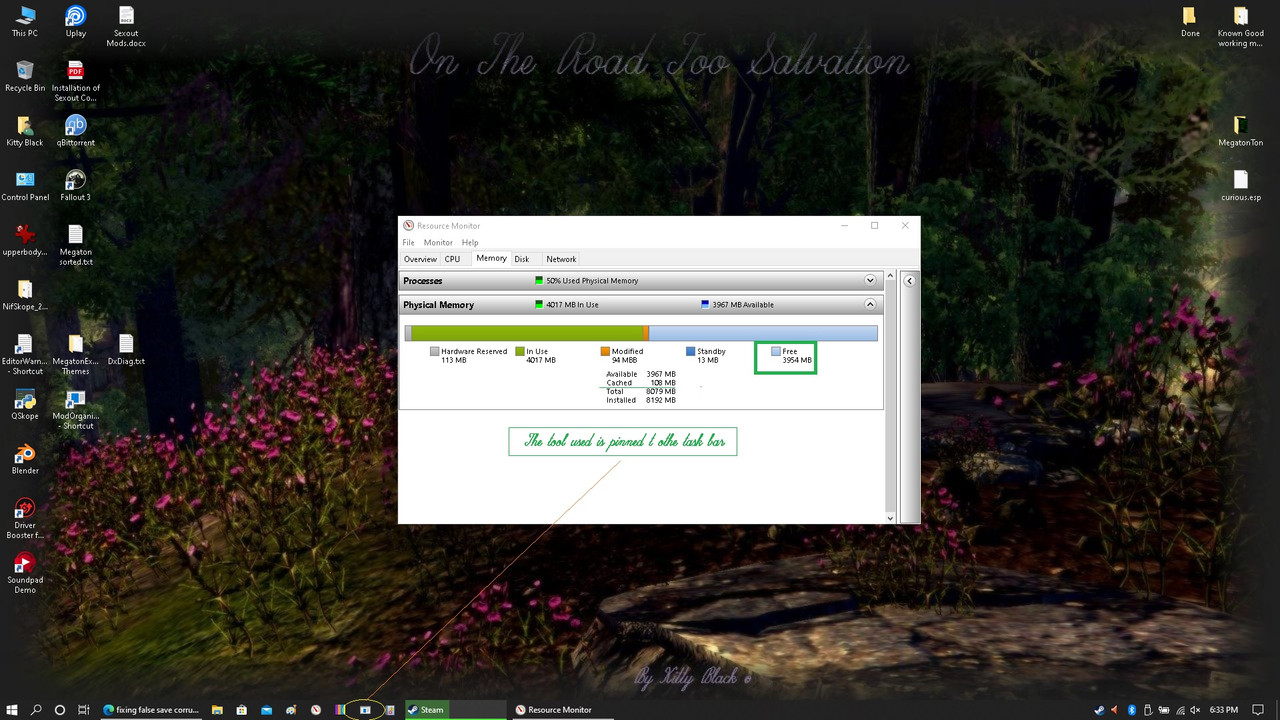 Now go watch and permalink this video.
Nut's it's on another machine ..I'll come back and edit this on that machine
https://www.youtube....ure=emb_rel_err
And here is the product  he used in the video.
https://mega.nz/file...0hEg1gCLiPxTjBk
Now, the reason you seen mine maxed out is due to the fact I am reinstalling / downloading fallout 4 to assist in someones bug problems.
I don't leave games installed, they take up space.
But it serves a purpose so you can see what I'm referring too.
I own this game too. But I 'm not the one with this bug, some how I need to see it Live, during it taking place.
Kitty
Edited by Purr4me, 27 May 2020 - 01:53 AM.