Hello
I come to suggest the idea of creating a mod allowing to completely destroy Diamond City thanks to the power of the atom!
I personally think that it shoult not be too difficult to make this mod, only it would take someone much more competent than me to realize it!
There is actually already everything we need :
1) The nuclear explosion : we can use the same one used during the game introduction!
2) The crater and the mess caused by the nuclear explosion : there is no shortage of meshes to model the chaos caused by the atomic nightmare ! For exemple the Crater of Atom right here :
The atomic bomb itself : we can use an upscaled mesh of the already existing mini-nuke, but if that does not suit, modeling a bomb is not very complicated!
Finally, I can add that the quest "system" to be planned already exists! You just have to take inspiration from what was done for Megaton in Fallout 3!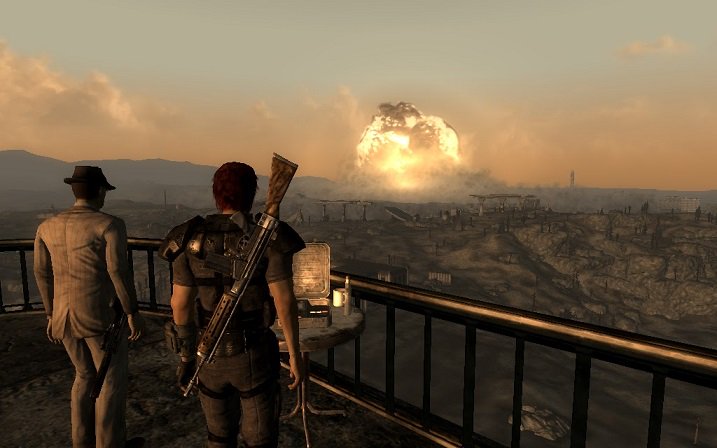 No need to make big changes to the vanilla game, since Diamond City is separated from the Commonwealth worldspace, just like Megaton is also separated from the Washington worldspace! I hope to make myself understood!
The major problem :
For side quests taking place in Diamond City, you just have to programatically force fail the quests, and kill/turn hostile the NPCs concerned to prevent any "trouble".
The only thorny point is the main quest, should we give the possibility of annihilating Diamond City as soon as the city is useless - as in Fallout 3 if my memories are correct -, or create a roundabout way to advance the main quest if the player ever explodes the city a little too much early? You are free to choose!
Thanks for reading !