Been posting on this site for years yet somehow failed to notice this classic gaming forum lol! I post on the PC Gaming forum but clearly this the place I need to be as I run a retro gaming site and post retro game threads in a number of forums so why not here too lol! While I usually post about other peoples mods and indie projects etc I figured I'd start with a thread about the stuff I'm working on these days. I've looked into putting my mods on the Nexus in the past but couldn't find a classic Doom 2, Hexen or Civilization 2 section so I ended up going with ModDB. Would love to get them on here eventually but I guess the forum will have to do for now lol.
Back in the 90s I used to muck around with Doom 2 and Civilization 2 modding but never finished any of my projects. Well in recent years I've been getting back into it (call it can early midlife crisis lol) and released a GZDoom enhanced version of my old
Star Trek Doom level
and also a new
Quest for Glory IV - 3D Hexen mod
too. Much to my surprise both got a lot of media attention with the QFG4-3D one in particular getting coverage on
Rock Paper Shotgun
and in
PC Gamer Magazine
which was awesome. The great response inspired me to also get back into my old Civilization 2 editing as well (also 20 years too late lol).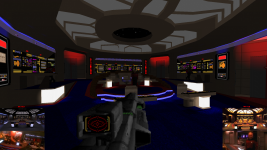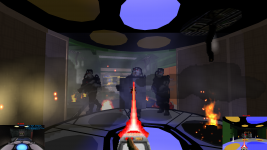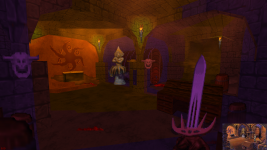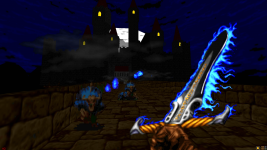 So over the last year or so I've been playing a lot of classic Civilization series and related games (eg Civ1,2,3, Colonization, Master of Magic, Alpha Centauri, Call To Power etc) and I returned to working on my 20 year old Star Wars Civ 2 scenario and also started a bunch of new projects with some other talented Civ2 modders. 
Figured I may as well post about my projects in a thread here for passers by to either enjoy or ignore the nostalgia lol. I'll start with my
Civilization 2 Heroes Of Might & Magic 2 scenario
I'm working with someone else as this really helped me get back into Civ2 modding as the guy helping me taught me a lot of new tricks! My
Star Wars, C&C, Red Alert and Master of Magic scenarios
will come later! 
This project is a total conversion Heroes of Might & Magic 2 scenario for the Multiplayer Gold Edition (MGE) of Sid Meier's Civilization II created by myself and MetroPolis. It was Inspired by Tom2050's amazing
HoMM3 mod for Civ3
 the goal is to create the most HoMM2 like experience within the limitations of the old Civ2 engine. 
HoMM2 Dev Diary 01 - Creating Cities For The Civilization 2 Heroes Of Might & Magic 2 Mod:
In the first dev diary we look at importing HoMM2 castle/city graphics into Civ2.
https://www.moddb.co...creating-cities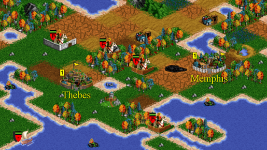 .
HoMM2 Dev Diary 02 - Creating Nice Backgrounds For The Civ2 Heroes Of Might & Magic 2 Mod:
In this second dev diary we look at 'HoMMafying' all those Civ 2 advisor, city and event screens.
https://www.moddb.co...ing-backgrounds

.
HoMM2 Dev Diary 03 - Creating Custom Leaders & Wonder Vids For The Civ2 Heroes Of Might & Magic 2 Mod:
In the third dev diary we look at changing Civ2's leader portraits used for diplomacy with HoMM2 heroes and make a bold attempt at replacing Civ2's original wonder videos.
https://www.moddb.co...leaders-wonders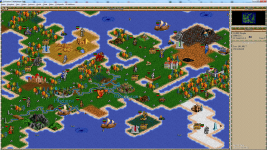 .
Edited by blake00, 21 August 2022 - 11:01 am.