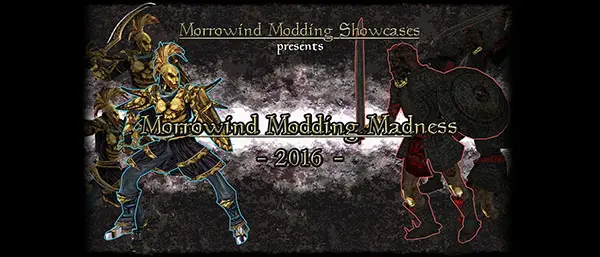 The Morrowind Modding Community is hosting a four-week long event starting on December 1st called Morrowind Modding Madness, a team-based modding competition where modders form teams and try to meet weekly challenges in order to prevail until the end and win. This is an intensive competition where modders must strategize and collaborate together in order to release four mods in four different random categories from December 1st until the 31st.
If you'd like to learn more, there's a 
thread here on the Nexus forums
 with a full assortment of details! You can also register your modding teams there, and get ready for the competition's start on December 1st.
Note: The competition is not being held or sponsored by Nexus Mods