It's May and that means the
Morrowind May Modathon
is back brought to you by one of the pillars of our Morrowind community: veteran Nexus Mods member 
darkelfguy
! Simply upload a mod for Morrowind, use the Modathon 2020 tag and win prizes and achievements along the way! 
Shiny achievements galore...
?
How to enter the Morrowind May Modathon 2020
Upload a Morrowind mod? between now and the end of May.
Use the May Modathon 2020 tag or tick the checkbox "Created for the Morrowind May Modathon Month 2020 competition" under "Classification" when creating a mod page.
??


?
And that's it! You're entered into the draw to win game prizes and achievements. Good luck!
Morrowind is well and alive in 2020
If, like me, you have a soft spot for TES III: Morrowind (released 18 years ago, oh how time flies!) you'll be excited to hear that the yearly Morrowind May Modathon usually leads to
hundreds of new TES III mods
being uploaded in just a single month.
Last year's Modathon
had 
over 240 mods
 that have been entered into the competition! Not bad for a game that is now almost two decades old, huh? If the mere thought of having Dunmer shout "N'wah" in your face, or being called "scum" by the lovely Ordinators is giving you nostalgic pangs, then it's time to dust off that copy of Morrowind, grab some mods, and dive into one of the best RPGs of all time.
0NcUslCpMrs
And for you modders out there: simply upload any new Morrowind mod, big or small, add the Modathon 2020 tag, and win prizes and achievements provided by the Modathon host 
darkelfguy
 (who also runs the YouTube channel 
Morrowind Modding Showcases
). Keep an eye on our social media channels (
Facebook
 and 
Twitter
) as well as the 
Morrowind mod section
 for updates and, of course, new, spectacular mods! 
That being said, darkelfguy, please take it away:
Today I'm pleased to announce the sixth Morrowind May Modathon Month Modding Competition, one of the biggest annual modding competitions in the gaming community, will be returning on May 1st! Celebrating Morrowind's 18th anniversary, this year's Modathon Modding Competition will once again be running throughout the entire month of May, and participating Morrowind mods will again have a chance to unlock sweet achievements, win prizes, and compete with their fellow modders to become the ultimate modding champions of 2020!

Last year was one of the biggest years in the history of Morrowind, with over 1000 mods released in 2019, and 240 of those released for the 2019 Modathon, and this year we're hoping to beat that record! We have over 70 achievements for modders to unlock, for everything from building an epic dungeon, to fixing Morrowind's animations, replacing the game's graphics, and of course there's a ton of hidden achievements and much more for you to discover! Unlock as many as you can!

Participation is simple, any Morrowind mod released in May can be entered into the competition, just remember to include a tagline "Part of the May Modathon Month" near the top of your mod's description, or use the Modathon 2020 tag to enter your mod as part of the competition. You'll be automatically entered to potentially win one of our weekly random-drawing prizes, and of course unlock achievements!

Mod your way to fame and glory in the biggest modding event of the year, and help celebrate one of the greatest games ever made! The best games never die, so get out there, have fun, and build a ton of mods to make this great game even better than ever before!

The competition runs from May 1st through to June 1st, and you can find out more about how to participate, along with a complete list of achievements, over on the official announcement thread!

- darkelfguy / Morrowind Modding Showcases
But there's more!
Stay tuned for the first
Morrowind Summer Modjam
coming soon: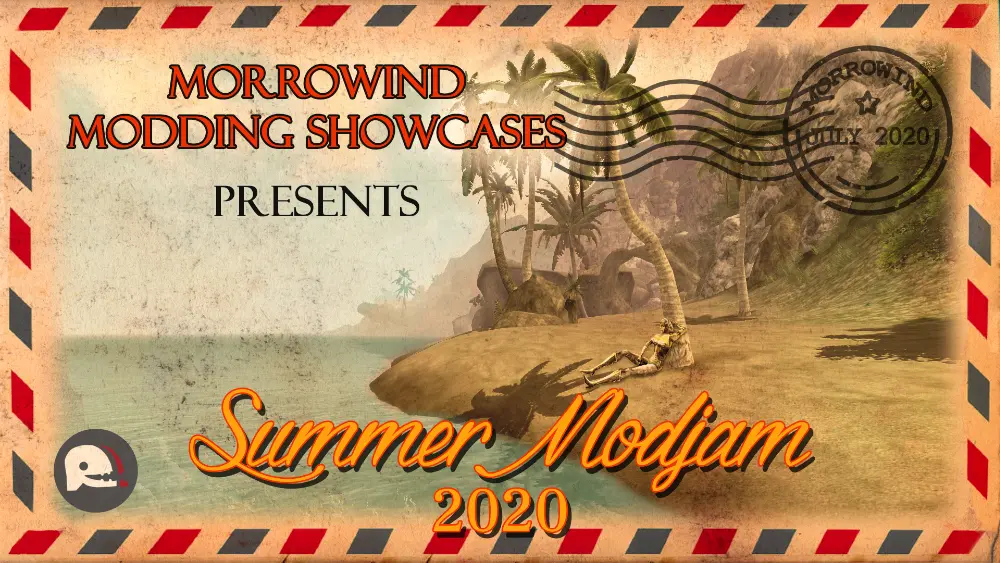 ?
Coming this summer, we're hosting the first Morrowind Summer Modjam, a 48-hour modding competition where modders have just one weekend to come up with, design, and release the best mod they can before time runs out! The Summer Modjam starts the weekend of July 11th-12th, with random-drawing prizes and badges that participating modders can unlock, and much more! We'll be revealing more information about the Modjam as July gets closer, so stay tuned!

- darkelfguy / Morrowind Modding Showcases
If that sounds more like your, uh, jam - then keep your eyes peeled for the announcement later this summer.
But for now, we hope that all of you are staying safe, that you enjoyed our last (
still ongoing
) "Stay Home. Make Mods." event, and that you'll enjoy this year's Morrowind Modathon as much as in the last few years.
Best of luck to all participants and happy modding!