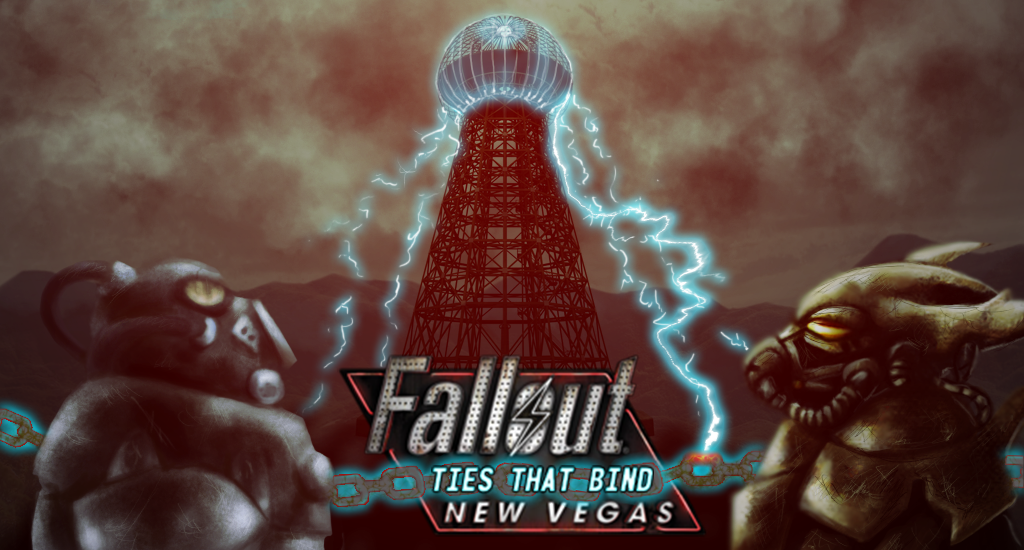 Greetings all, and welcome to the primary thread for the Ties That Bind mod! The following is to be a quest that will expand the story of the Courier and many others in a lore friendly manner.

Our story begins shortly after completing For Auld Lang Syne, when the Courier's Pip Boy picks up a distress beacon. The signal leads to a crashed Vertibird, south of New Vegas, and an important discovery. Upon reaching the Vertibird the Courier finds two Enclave corpses, one of which has a holotape. Said tape needs to be decrypted and must be looked over by someone qualified to attempt such a feat. So the Courier returns to the bunker of the Remnants, with news of their fallen comrades and the discovery. After handing over the tape, and it is unlocked, the device plays a message. An Enclave settlement to the north has come under siege and is seeking the assistance of any and all that are willing. However, all is not as it would seem at the Great Base In the Mountain. Shocking isn't it?
What to expect:
A new world space, with a compelling story and unique environment.
Interesting new fauna and flora, which can be used for your benefit.
Introduction of factions both old and new to the FOU. (Enclave, BOS… etc.)
New weapons, robots, vehicles, clothes and armor.
An expanded Remnants Bunker to give that real bunker feeling.
Upgraded plot and dialogue options for the companions: ED-E, Arcade and Veronica
Decision making that will test the ties that bind you and certain companions or factions.
Updates:
Obviously since this is a WIP, help is most certainly needed and appreciated. If you'd like to join the project please contact me via PM. We are urgently in need of an experienced map maker that is available. If anyone happens to know one please send them our way. The person who was originally meant to work on our world seems to have not been on for quite some time now. Otherwise here's a list of the positions that need filled.
World Builder
Modelers
Animators
Concept Artists
Texture Artists
Experienced Nav-mesher
To show that this mod is actually going somewhere here are a few things that have been worked on.
Cargo Vertibird:
Tesla-bot:
Tesla Tower:
Enclave Pilot Concept Art: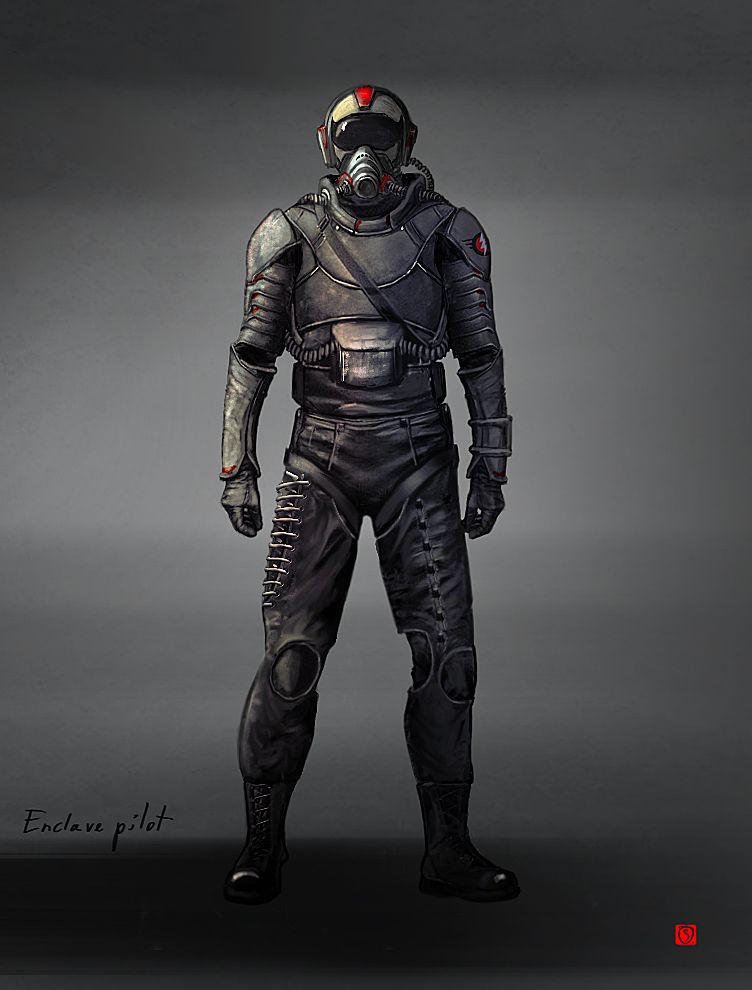 Let us know what you think, the feedback is appreciated!
Edited by JohnDoe0722, 04 May 2014 - 01:27 AM.