Hi! i am normally not into very skimpy outfits and unimmersive clothings but this simple yet effective outfit caught my interest:
 
https://sunkeumjeong...post/bless-0022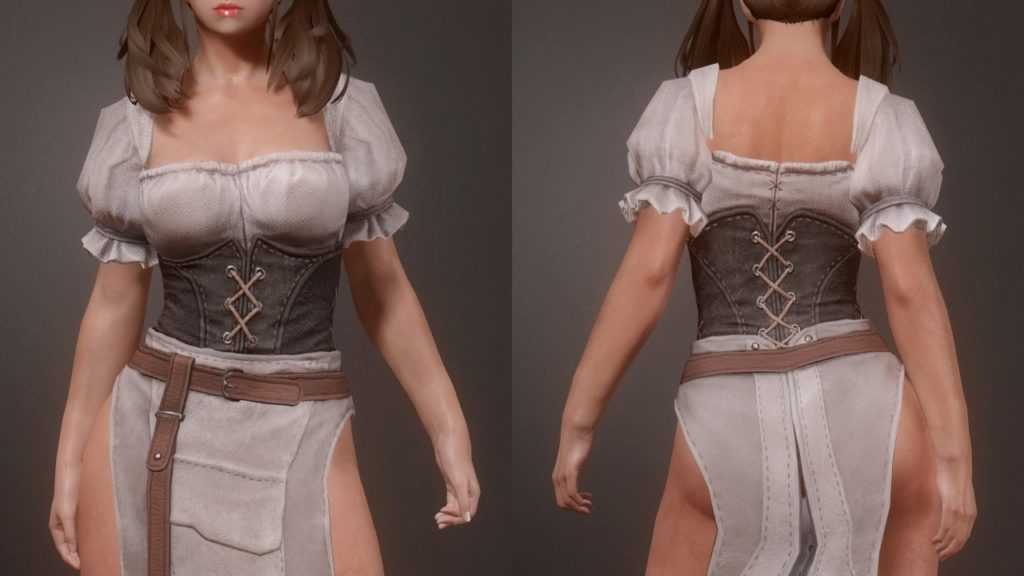 i would really love to see this as a port to SSE with maybe a few colour variants (even i think this colour looks great) AND add maybe - if possible - the front skirt part to the back part casue i like that this outfits shows legs and all but it doesn't have to look that - eh - inviting from the back xD at least if someone could make the clothe parts attached to each other and a bit longer would be nice. 
cause i personally think this outfits looks far more like i would imagine a taver wench outfit. natural colours, very simply yet sexy and without many jewelry etc. i could make this a replacer myself (i think) but i can't make textures or models are anything and would love to see a bit tweaked version on nexus. 
and don't forget to ask Ninirim for permission. you don't have to mention me since i just have this kinda simple wish and "idea".
greetings to who this read. "the reach will be ours again!" jk