Hello
Well, i might add a few new Horker Tusk weapons to my bow/crossbow and release the whole thing as a weapon pack.
I'm only using already existing vanilla weapons and textures to stitch them together, so the whole look depends on installed texturepacks/resolution.
Whatever, i save detail work for my other Weapon Pack, this one will feel more like vanilla i guess...diversion from normal modeling/texturing process, more or less a little fun project.
WIP so far: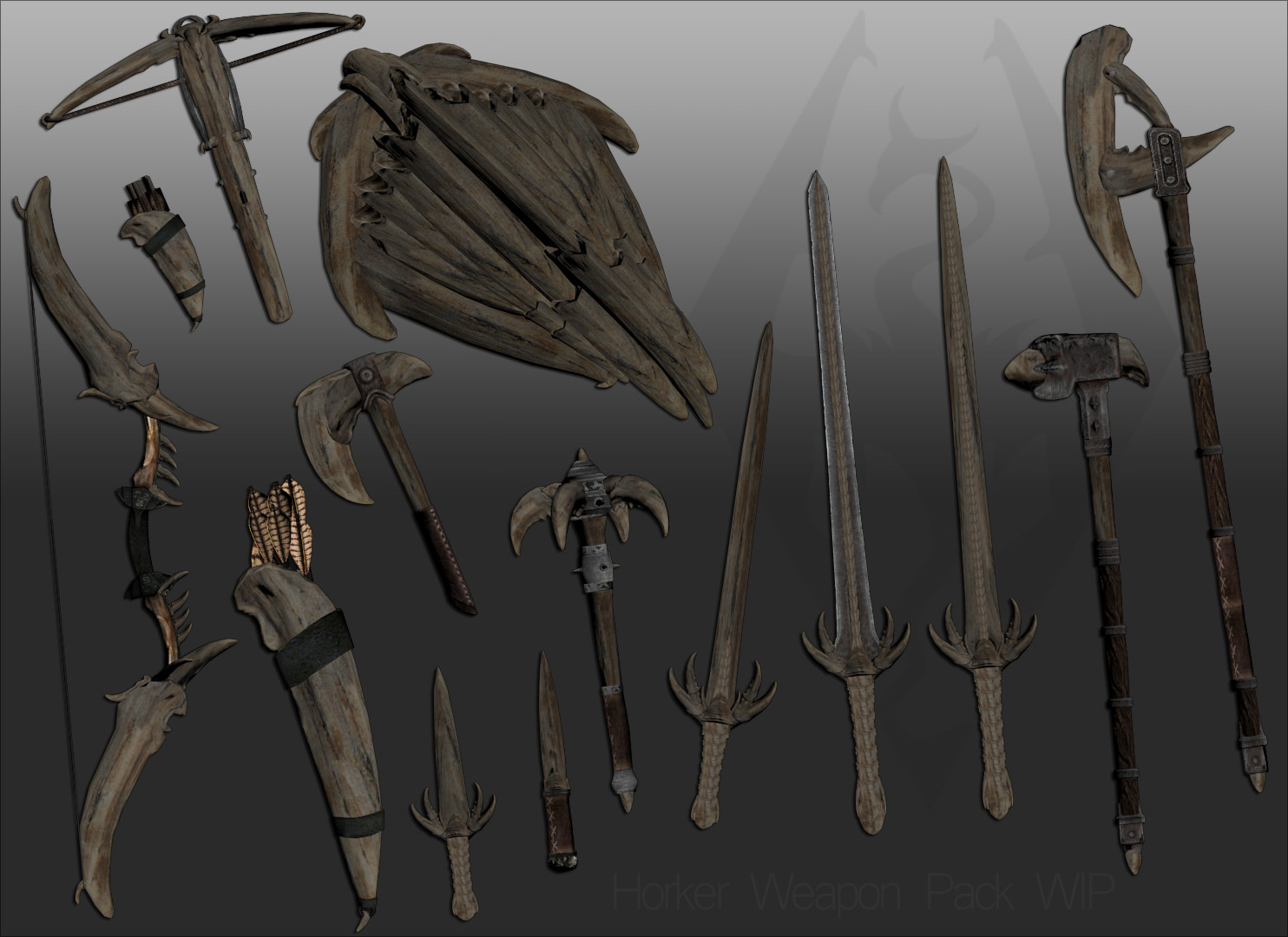 greetings
Edited by ghosu, 06 December 2013 - 02:54 pm.